Faith
For residents with dementia, art-making provides a sense of accomplishment, a focal point and a basis for companionship with their volunteer partners.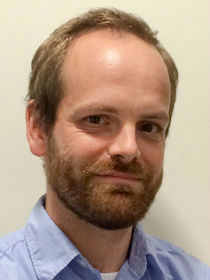 All too often, Alzheimer's disease is an emotionally isolating condition. Those who live with the disease experience memory loss, confusion and trouble with language, all of which interfere with the ability to have meaningful connections with others. For the majority of people who do not have Alzheimer's, cultural stigma and a general lack of understanding about these cognitive symptoms compounds the communication barriers.

The Opening Minds through Art program, known as OMA, is an innovative and widely effective approach to promoting human connections within this population. Designed in 2007 by Dr. Elizabeth Lokon, the program pairs individuals affected by Alzheimer's with volunteer partners to create a body of artwork.

For residents with dementia, art-making provides a sense of accomplishment, a focal point and a basis for companionship with their volunteer partners. Just as importantly, the partnerships make a profound impact on the young volunteers' understanding of dementia and aging.

"OMA is not just an art project," says Simona Granfone, lead programs assistant at Youville Place, "it's a process of building relationships, challenging stigma and gaining new perspectives."

In 2017, Granfone traveled to The Scripps Gerontology Center of Miami University in Ohio to participate in the OMA certification program. "I was struck by how many people came back (to the university) to talk about their volunteer experience," said Granfone. "They were former students who had volunteered with the program for various reasons, and it transformed their lives. That stood out to me."

One former volunteer recounted how, during her first session as a volunteer, her older partner would only paint inside the same square inch over and over again. As the two spent more time together, she learned how to bring the resident out of her shell.

"The more I tried to figure out what that little eyebrow raise meant with her and different ways of communicating with her we started to build a relationship. By the end of the semester she had told me about her life and was painting the entire page. Just the transformation that I saw in her solidified my love for this program," she said.

Since Granfone received her OMA certification in 2017, The Courtyard at Youville Place, a memory support community in Lexington, has hosted the OMA program for residents and community volunteers each year. As a certified OMA facilitator, Granfone recruits and trains volunteers to serve at The Courtyard. Training includes an introduction to the effects of dementia on memory, behavior, cognition and communication. At the beginning of each session, the facilitator meets with the volunteers to explain the day's project, the steps and materials required and where the residents are likely to need assistance.

"Our first OMA project at was a collage," remembers Granfone. "The residents started by painting watercolors on a small card. The volunteers had them pick out a packet of tissue paper with either cool or warm toned colors and place them on top of the painting. Then they brushed over the squares of tissue with mod podge and added glitter. Throughout the process, the resident is the main decision-maker. The partner is there to help with the technical aspects, like explaining each step in the process, how to apply paint or glitter, etc. More importantly, the partner is there to talk, and provide a sense of companionship for the artists."

The residents create a portfolio of work over the course of three months, culminating with a formal exhibition, where they can review their body of work. Although they may not be able to remember creating the work, the artists often recognize it as their own and are extremely proud of what they have created.

On Tuesday, June 25, Youville Place will host their third annual OMA Artists' Reception in Lexington from 4 p.m. to 6 p.m. The event is free and open to the public, and will mark the opening of the OMA Art Gallery at Youville Place from June 25 to July 19. To RSVP for this event or for more information, please contact Yanira Motto at 617-491-1234.

- Adam Johnson writes for Youville Assisted Living Residences, member of Covenant Health Systems, a Catholic, multi-institutional health and elder care organization serving New England.
Recent articles in the Faith & Family section