Culture
... we should withhold judgment until the facts are known -- but politely remind the pope regularly that we are waiting for his answers.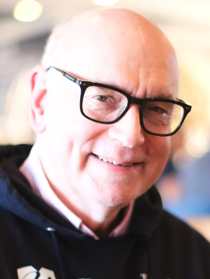 There have been recent calls for Pope Francis (and Cardinal Seán, for that matter) to resign for supposedly knowing about ex-Cardinal Theodore McCarrick's past sexual abuse of young males and not doing anything to keep him from power and influence in the Church. Earlier this summer the pope accepted McCarrick's resignation as a cardinal, but an archbishop who formerly held high-ranking positions in the Vatican says the pope knew about McCarrick's awful behavior years ago and yet treated him as a trusted adviser.

These are serious allegations. The pope has so far refused to confirm or deny them. Instead, the pope has said that the memo of accusation written by Archbishop Carlo Maria Vigano, former papal nuncio to the United States, "speaks for itself, and you are capable enough as journalists to draw your own conclusions." That memo includes the statement that Vigano personally during a face-to-face meeting five years ago informed Pope Francis of McCarrick's sordid past.

Now it is possible that Pope Francis is doing as St. Gerard Majella did one time during the mid-1700s when he was falsely accused by a woman of sexual immorality. Gerard remained silent and didn't defend himself. Only months later, after he had been suspended by his religious order, did Gerard's true character become clear, when the woman on her own recanted her tall tale and admitted that the allegations against him were false. Gerard's religious superior, St. Alphonsus de Liguori, founder of the Redemptorists, asked him why he did not deny it at the time. St. Gerard answered, "How could I, my Father? Does not the Rule forbid me to excuse myself and to bear in silence whatever mortifications are imposed by the Superior?" And so St. Gerard is the patron of those unjustly accused.

But it is also possible to draw another inference from the pope's silence, one summed up in the legal maxim that my patron St. Thomas More tried to use in defense of his own silence at his trial for treason in 1535 for refusing to acknowledge the king as supreme head of the Church in England: "Qui tacet consentire videtur", "Silence betokens consent." In other words, the pope's silence in the face of serious accusation can be construed as an admission of guilt.

Which is it? While many have suspicions, most of us don't really know.

And how will we know? Cardinal Daniel DiNardo, president of the U.S. Conference of Catholic Bishops, andt others with authority, have asked the pope to answer the questions about what he knew about McCarrick and when he knew it.

Now, as a matter of canon law -- which is sometimes the point of this column, since I am a canon-law lawyer, for better or worse -- the pope doesn't have to answer the question. Canon 1404 of the Code of Canon Law says ''Prima Sedes a nemine iudicatur." That is: "The First See (meaning the pope, of course) is judged by no one." There is no higher legal authority on earth in the Catholic Church to whom the pope has to answer. Of course, the pope has to answer to God and to Jesus Christ, who is Truth incarnate. The pope's personal moral authority and credibility may indeed be at stake, but there is no human legal process he is subject to. There is no impeachment mechanism in our hierarchical Church. There is also no one with subpoena power over the Bishop of Rome who can force him to answer questions. Jesus Christ and the Holy Spirit are ultimately in charge, even if the day of reckoning is postponed to the particular judgment at death and then the general judgment at the Second Coming. That is the point of the Parable of the Wheat and the Weeds, after all.

But should Pope Francis answer the questions? Given the widespread consternation and confusion this matter is causing in the Church, among members high and low, east and west, the answer is yes. St. Gerard Majella's silence affected only himself. Likewise, St. Thomas More. Pope Francis, as head of the universal Church, owes the faithful clarity on important matters. Indeed, the pope seemed to predict a time in the future when he would answer the questions during his non-answer on Aug. 27: "When some time passes and you have drawn your conclusions, I may speak."

In the interim, we should withhold judgment until the facts are known -- but politely remind the pope regularly that we are waiting for his answers. A bit like the Servant of God Dorothy Day, who reportedly would sign her letters to bishops, "Your angry and obedient servant, Dorothy."

I love Pope Francis and Cardinal Seán. They have done a lot of good, in these and other areas, even if mixed with mistakes in governance. Cardinal Seán has already denied knowledge of McCarrick's misdeeds; I believe him.

As to Pope Francis: please say it ain't so. But even if Archbishop Vigano's charges are proven true, I think I would prefer that the pope stay in office, learn from his grievous error of judgment, and try with renewed vigor to address this awful problem of clerical sexual abuse and episcopal cover-up.

Let us pray for a true and just resolution to this crisis in our Church founded on Christ and his teaching and sacraments, effective means of holiness in spite of everything some priests and bishops and the rest of us do to bring scandal. And let us pray above all for those who have suffered abuse at the hands of churchmen. May Mary, Mother of the Church, protect all of us.

- Dwight G. Duncan is professor at UMass School of Law Dartmouth. He holds degrees in both civil and canon law.
Recent articles in the Culture & Events section