TV program notes -- week of June 7, 2020
---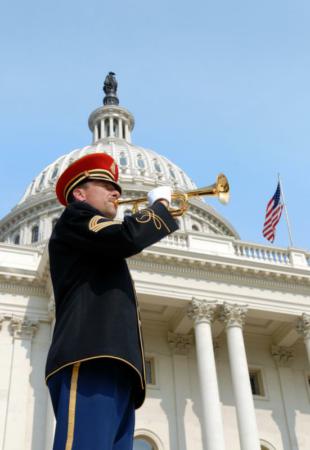 A bugler is pictured playing "Taps" in honor of fallen warriors during the "National Memorial Day Concert 2020," airing Sunday, May 24, 8-9:30 p.m. EDT on PBS. (CNS photo/PBS)
Help us expand our reach! Please share this article
NEW YORK (CNS) -- Here are some television program notes for the week of June 7 with their TV Parental Guidelines ratings if available. They have not been reviewed and therefore are not necessarily recommended by Catholic News Service.

Sunday, June 7, 10-11 p.m. EDT (EWTN) "Personal Prayer and the Father's Love." Benedictine Father Boniface Hicks joins Franciscan Father Dave Pivonka and professors Scott Hahn and Regis Martin to discuss his book "Personal Prayer: A Guide for Receiving the Father's Love." Part of the series "Franciscan University Presents" (TV-G -- general audience).

Tuesday, June 9, 5-5:30 p.m. EDT (EWTN) "Surprised by God." Former Church of Sweden minister Ulf Ekman recounts his conversion to Catholicism on this episode of the series "The Choices We Face" (TV-G -- general audience).

- - -

Mulderig is on the staff of Catholic News Service.