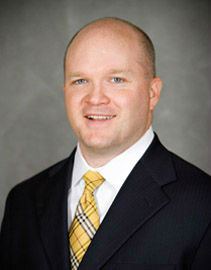 What will Rome be like for a Boston Catholic during the Interregnum and Papal Conclave?
---
Thousands gather in St. Peter's Square as Pope Benedict XVI celebrates Easter Mass at the Vatican in 2011. CNS photo/Paul Haring
Help us expand our reach! Please share this article
This is a precious and unprecedented moment to be a Catholic.

The eyes of the world will be focused on Rome during the month of March as we witness the sede vacante period, the meetings of the Congregation of Cardinals, the conclave to elect the next successor of St. Peter as bishop of Rome, the announcement of "Habemus Papam" and then the inauguration of the new pope.

All of America's television networks and major newspapers, secular and Catholic, will be there to cover this immense moment of transition. Many of our local television stations and newspapers will also be there, which is an indication of how interested we all are locally in the Boston area with the universal Roman Catholic Church. This is an awesome opportunity for exploring our faith further, for deepening it and for sharing it as others.

Many Boston Catholics will be wondering, "What would it be like to see the Holy Father depart by helicopter in his final hours as Pope? What excitement will be present in St. Peter's Square during the days of the conclave? What emotions will one experience in seeing the white smoke emanating from the chimney above the Sistine Chapel, signaling that a new pope has been elected? After hearing the words 'Habemus Papam,' how confusing will it be to quickly translate the Latin versions of the first and last name of the man chosen to be the Pope into English? How many languages will we hear the buzz and excitement in St. Peter's Square as we react to the news? Might we be seeing the first non-European pope to greet the assembled faithful? Will it be someone we Americans and Bostonians will know?"

Since the last conclave in 2005 which elected Pope Benedict XVI, we have seen tremendous growth in technology and the use of new media in society and in the Church. Because of these technological trends, it is now possible on a limited budget to let you experience virtually what it is like to be there. The world is now smaller because of technology and you can experience important moments through your laptop, ipad or smartphone.

The mission of The Pilot is to share the news with its readers from a Catholic and local perspective. The mission of The Good Catholic Life radio program is to profile Catholic leaders, events, ministries and discuss important moments in the life of the Church. Working together we are pleased to announce that The Pilot and The Good Catholic Life will be traveling to Rome to provide frequent daily articles, videos, photos, blog posts, tweets and a radio show and podcast about what it's like to be a Boston Catholic in Rome during this tremendous time in the life of our Church. Our emphasis in these updates and broadcasts will be a pilgrim's perspective, the experience of an "average Catholic from Boston" visiting Rome during these historic days. The Pilot's Gregory Tracy will provide reports of Pope Benedict's last day and then anchor coverage until March 6 and then George Martell and I will provide the Rome-based updates.

Daily coverage will be available on the blog on TheGoodCatholicLife.com. Written reflections, video and audio interviews and links to other Rome-based coverage will also be placed there. If you sign up for our email list on TheGoodCatholicLife.com you'll receive an update whenever there is a new post. If you are on Twitter, we encourage you to follow @GoodCathLife, @TheBostonPilot, @BostonCatholic, @CatholicTV for daily updates. Please also tune in each weekday from 4-5pm on 1060AM WQOM for the broadcast of The Good Catholic Life from Rome (beginning March 5). On Monday March 11 at 7pm, there will also be a special edition from Rome of the Catholic Faith Essentials online course for adults (YearofFaithBoston.org).

CatholicTV will also be providing great coverage of the events. It is available on Comcast 268 (183 in some areas), Verizon FiOS 296, Charter 101, RCN 85 and also on Roku, GoogleTV and on CatholicTV.com.

Rome is the center of our Catholic faith because the successor of St. Peter is there. So many of the Church's canonized saints have walked the cobblestone roads and prayed in Rome's beautiful Churches. One of my favorite activities to do in Rome is simply to pray in thanksgiving for the gifts of life, faith, family and our Church. Additionally, I bring prayer requests from all of my friends to St. Peter's Basilica. As a loyal reader of The Pilot, a listener to The Good Catholic Life, a follower of our social media ministries or a fellow Catholic from the Archdiocese, I would be honored to bring any prayer requests you have to the Basilica which houses the tomb of our first Pope and many of his successors, including Blessed John Paul II. If you would like to submit a prayer request, please email it to PrayerRequests@PilotNewMedia.com.

Let us also prayer in Thanksgiving for Pope Benedict XVI's service to the Church, for Cardinal Seán and all the cardinal electors and for the leader who will be selected as our next Holy Father.

Scot Landry is Secretary for Catholic Media at the Archdiocese of Boston and host of The Good Catholic Life radio program which airs each weekday from 4-5pm on 1060AM, WQOM.