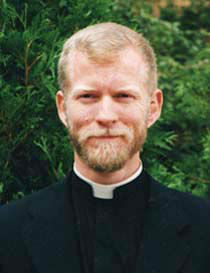 Federal mandates and the crushing of religious freedom
---
Help us expand our reach! Please share this article
On Jan. 20th, 2012 the United States Department of Health and Human Services (HHS) issued a mandate placing first amendment rights and religious freedom in the crosshairs.

The mandate, as a provision of ObamaCare, requires "preventive health services" to be covered by all health insurance issuers and all group health plans. Those insurance plans must provide (with no co-pay) the full range of Food and Drug Administration (FDA)-approved contraceptive methods for women. These include not only surgical sterilizations, but also potential abortion-causing agents such as Plan B (the morning-after pill), intrauterine devices (IUDs) and another form of "emergency contraception" known as Ella. This drug, which the FDA acknowledges may also work against the life of the embryo "by preventing attachment (implantation) to the uterus," can be taken up to 5 days after "unprotected" sex.

Essentially all employers would thus be forced -- and therefore complicit in -- financially subsidizing pharmaceutical abortions, contraception and sterilization procedures for their employees. All these procedures represent sinful and damaging human choices, as the Catholic Church has never ceased to point out.