Culture
Catholic schools are good for New England. Our graduates become lifelong learners and leaders. They are engaged in their communities.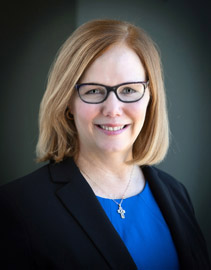 Nov. 4-10 is Discover Today's Catholic Schools week in New England. Catholic schools across New England will be engaged in activities that will offer parents and students the opportunity to reaffirm their commitment to Catholic education or invite them to enroll in Catholic schools for the first time. St. John Paul II said that "Community is at the heart of all Catholic education, not simply as a concept to be taught, but as a reality to be lived." By joining with our colleagues across New England, we are acknowledging to the world that our schools are united in teaching our children our faith and in our efforts to provide our students with the best possible academic programs. We believe that Catholic education is the beginning of our students' journeys to college and to heaven.

Catholic education is strong in New England. Our students are provided outstanding academic programs. Our standardized test scores attest to the fact that our students are learning and growing. Not only do they study the sciences and math, but Catholic schools have not forgotten the importance of reading and writing, analyzing and speaking. Our students are engaged in robotic programs beginning in kindergarten, but they are also learning about the great artists and art that have been a part of our church since her formation. Our students study world languages and other cultures, as well as civics and history. Our youngest scholars learn about Greek and Latin roots, while other students work on problem-solving and physical fitness. Catholic education is a mosaic of what students need to develop their talents.

The environments in which our students learn are warm and caring. Every effort is made to form communities that are welcoming to our students and their families. Our schools are places of hope, where children know that they are loved and known. Our students are taught to treat all persons as brothers and sisters created by God. Catholic schools help to form students who can put faith into action within their own lives. They learn to live their faith by knowing, loving and serving God. We believe that our students will go further in their lives, because faith is integrated into the teaching and learning processes. Students are learning values based on the fruits of the Holy Spirit: love, joy, peace, patience, kindness, goodness, faithfulness, gentleness and self-control. By developing these attributes in our students, we know that they are more likely to reach their potential.

Our students are being formed in the faith and it is our sincere belief that they will give back to the community because of this formation. We teach our students that voting is a right, a responsibility and an expectation for full citizenship. We teach our students that serving others is necessary and that they have an obligation to help people. We teach our students that their faith is not something that they reference on occasion, but it is something that permeates their lives and is obvious to all by how they live their lives.

Catholic schools are good for New England. Our graduates become lifelong learners and leaders. They are engaged in their communities. They are energized by their faith and what can be accomplished when working towards the common good. They are ethical people, who are committed to service. Our graduates see a bright future for the region and want to be a part of the vibrancy that is visible in communities across New England.

Last week, I was fortunate to participate in Mass for our Peter Lynch Scholars, sponsored by the Catholic Schools Foundation. At that liturgy, over 400 high school students worshipped together, led by Cardinal O'Malley. After Mass, I spoke with some of the students and I was so impressed by their intelligence and by the way they represented their schools. One student from Matignon High School spoke of his gratitude for his Catholic education. He said that attending Matignon had made a difference for him, because he felt like his school community was a second family for him and he knew that the people he was attending high school with, would be his friends for life. He also believed that he was well prepared for college and was looking forward to the challenges that college would bring, because he was confident that he was ready for that next chapter in his life, due to his Matignon education.

I urge those of you who are reading this column to consider a Catholic school for someone you know. Catholic schools are life-giving. They form students in a faith that will help them excel. They prepare students for their futures. They develop saints and scholars.

- Kathy Mears is Superintendent of Catholic Schools in the Archdiocese of Boston.
Recent articles in the Culture & Events section