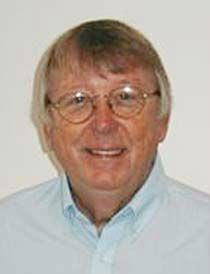 Bounty hunting in the NFL
---
Near everyone's favorite allegorical masterpiece portraying the slimy dynamics of monumental hypocrisy comes from the Hollywood wartime cinematic gem, "Casablanca."
You'll quickly recall it's that delightful scene when Looey, the corrupt Vichy gendarme superbly played by Claude Rains, uses his astounding discovery that there is gambling going on as an excuse for closing down Humphrey Bogart's Roadhouse in order to appease the local Nazi nut cake. "I'm shocked, absolutely shocked to find that gambling is going on in this establishment," Looey righteously bellows. Whereupon a lackey from the roulette table approaches him with a swag and says; "Your winnings, Sir!"
It's wonderfully rendered; a perfect demonstration of the repugnant piety that lies at the essential core of all the truly calculated deceit.
And now we have another such brilliant illustration drawn from our own bankrupt times courtesy of the National Football League. It has to with the soaring scandal stemming from revelations that the New Orleans Saints secretly allowed the funding of cash pools from which "bounties" were awarded to defensive players who delivered hits sufficiently brutal to injure opponents.
Reportedly, the going price on the Saints' under the enlightened direction of ex-Defensive Coordinator Greg Williams was a thousand bucks if your victim had to be helped or (better still) carried off the field (they called them ''cart offs''), and $1,500 if you knocked the sucker out of the game. Allegedly, the hefty "price" of $10 Grand was placed on the head of Packers QB Brett Favre in the 2009 NFC title game. A tough cookie, Favre got run into the ground on that occasion but escaped annihilation.
The mounting scandal has reputedly stunned people although for you to be "stunned" by this you must have either been residing on the dark side of the moon the last three decades or have spent all of your autumnal Sundays in a cave safely protected from the brainwashing dutifully performed every week by CBS, NBC, and ESPN. Given the ferocity that routinely characterizes every NFL game nothing should surprise anyone who has watched one for more than 15 minutes.
And yet the breast beating and protestations of shock and shame have been overwhelming while doubtless only just beginning. Everybody who is anybody in this game is being asked to react and the responses have been almost uniform. "It is absolutely SINFUL," they are essentially saying. Most confess to being utterly appalled while insisting, of course, that they had never heard of such behavior let alone imagined it possible.
But among the most anguished of football's good old boys now so piously declaiming this utter outrage is none other than John Madden. He wins my Looey the Corrupt Vichy Gendarme memorial award for righteous indignation beyond the call of duty, let alone conscience. Good old Uncle John! I could have predicted he would come up big on this one.
Most of you will mainly remember Madden as the amiable, often jovial, and always genial host of many of network television's most memorable football moments over a full generation. For some he became almost "lovable"; an avuncular presence full of wisdom. Sort of the Walter Cronkite of the color men. Only vaguely remembered is the fact that Madden in his earlier incarnation that made him successful and wealthy and a member of the Football Hall of Fame was as coach of arguably the dirtiest, most vicious, and least principled team in the history of the NFL, the 1970s Oakland Raiders.
John was a smart fellow; rather canny, in my estimation. He was pleasant and affable and ALWAYS great with the media even as the team he was coaching was being widely despised. These were the years I was a regular on the NFL beat covering the Patriots intensely and I was skeptical of the prevailing wisdom that maintained Madden was a swell fellow. It was nothing he ever said or did to me; only the assumption that Al Davis, owner of the Raiders and then the game's de facto "Darth Vader," wasn't in the habit of putting jolly St. Nick in charge of his football team; nor would the brigands of this particular sporting penal colony -- including such engaging characters as Jack Tatum, Butch Atkinson, Phil Villipiano, Otis Sistrunk, Marv Matuszak, and Ted "Mad Stork" Hendricks -- have wanted to play for one.
It all came down to that unforgettable evening in Oakland in the late summer of 1978. It was a meaningless, totally irrelevant, pre-season exhibition having no issue or purpose for the veterans other than to get them in shape and yet Tatum, who was a mad dog on the field no matter the circumstances, found it necessary to nail the Patriots' fine wide receiver Darryl Stingley with a brutal helmet to the base of the spine shot on a simple pass reception that left Stingley paralyzed. He never walked again, spent the rest of his life in a wheelchair, and died in his early '50s. I knew Darryl Stingley. I knew him well. He was a heck of a fellow. What happened to him changed my view of the National Football League. Permanently!
Page 1 of 2