The collects of Lent: The Fourth Sunday
---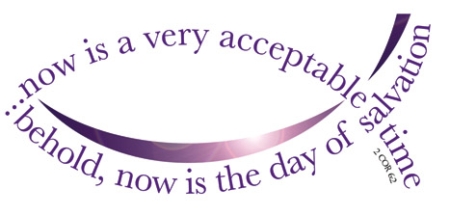 O God, who through your Word
reconcile the human race to yourself in a wonderful way,
grant, we pray,
that with prompt devotion and eager faith
the Christian people may hasten
toward the solemn celebrations to come.
Lent is more than half way done, and so we celebrate Laetare Sunday, the Fourth Sunday of Lent, with a collect which, at least in its first half, has been with us from the days of the Gelasian Sacramentary. The second half, however, is even older, having been taken from a sermon of Pope St. Gregory the Great.
The prayer begins by addressing God as the one who, through Jesus, the Word made flesh, reconciles the human race to himself in a wonderful way. That wonderful way, of course is by the Paschal Sacrifice of Christ upon the cross. By his suffering we are redeemed, and by his death we have come to inherit eternal life.
But having received this great gift of our salvation, what are we to do next? This is the subject of the second half of the prayer. That's where the sermon of Pope St. Gregory the Great comes in. Pope Gregory begins by talking about Lent itself, noting that no matter how much we are fasting, we should hunger more for the Word of God than for food! He continues:
"...let us with ready devotion and eager faith enter upon the celebration of the solemn fast, not with barren abstinence from food, which is often imposed on us by weakness of body, or the disease of avarice, but in bountiful benevolence... Let us rejoice in works of piety and let us be filled with the kind of food which gives us eternal life. Let us rejoice in feeding the poor... [and] in the clothing of the naked. Let our humanity be felt by the sick...by the weak...by exiles...by orphans...by widows: in helping those whom no one else will help."
Thus will we "hasten toward the solemn celebrations to come." For if we have lived Lent in prayer, fasting and caring for those whom everyone else has forgotten we will be able to celebrate the Paschal Triduum as never before.
Page 1 of 2