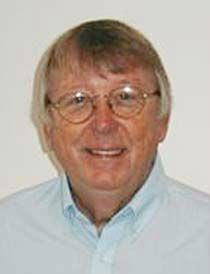 My All time Sox
---
With the upcoming season-long celebration of the Grand centennial of our lyric little bandbox of a ball yard we are about to be bombarded, inundated, suffocated (pick the verb you deem most appropriate) with all things "Fenway."
It's a colossal public relations moment with humongous profit potential so the ever-enterprising boys now running the local "Show" promise not to miss a beat. Alas, we can take them at their word. What you won't know about the House that Tris Speaker and Joe Wood built when this torrential bath in sentimental excess finally runs its course in October won't be worth knowing.
But there will be some fun along the way with only one of the more fetching exercises being the picking of the all-time Fenway all-stars. That process is about to begin with all card-carrying members of the cult lovingly dubbed "Red Sox Nation" having been invited to weigh in. We don't need to be asked twice.
We choose, however, to stretch the premise. Picking the all-time team -- the starters -- is no challenge. But shaping an all-time "roster" -- a precious few of the best at every position -- is another matter. The goal was to come up with the ultimate 40-man roster but that proved near impossible; just too many close calls. One hundred years is a long time. A lot of chaps have come and gone. So I'm picking a 60-man roster. It's arbitrary, perhaps; but what the heck!
A brief word on guidelines: Player must have played Fenway. Sorry, Cy Young. Contemporaries must have at least five full seasons in MLB (sorry, Jacoby Ellsbury) and three seasons with the team (sorry, Adrian Gonzalez).
Catcher
Easiest slot of all. Carlton Fisk clearly bestrides the field. Jason Varitek finishes a distant but worthy second, mainly for all the intangibles he brought to the arduous task. Toughest left-outs are Rick Ferrell, who is in the Hall of Fame, and Wally Schang, who should be. But neither played here long. Sammy White gets honorable mention.
First
Though he was past his prime here fading too soon, Jimmie Foxx is uncontested at a position where the Red Sox have often featured transients and stumble-bums. Pete Runnels and his two batting-crowns finishes second with Mo Vaughn third. Want to include George Scott but can't quite justify the "Boomer." Stray votes for Bill Buckner and Dick Stuart are rejected.
Second
Great contest! Brutally hard to choose between Dustin Pedroia and Bobby Doerr but if the highly admirable little guy now at the post stays the course he's on he'll eclipse the august Doerr. Runnels and the even more versatile Billy Goodman also logged distinguished time here.
Third
He was mocked and derided and denied the respect he deserved, but Wade Boggs was little less a pure artist with a baseball bat than Teddie Ballgame who was every bit as eccentric but could do no wrong. The estimable Frank Malzone and ancient Larry Gardner follow as does old friend Rico Petrocelli. Rico was an even better shortstop but that position is crowded and Rico has to be on this roster. Tough omits include Carney Lansford, Mike Lowell, and Hall-of-Famer George Kell.
Shortstop
Unquestionable, the Red Sox shortstop who far and away had the greatest single seasons was Nomar Garciaparra, whose works in 1999 and 2000 near alone qualify him for Cooperstown. The enigma of Nomar need not be belabored here. So Joe Cronin leads the pack, though suspicion persists he was overrated, especially in the field. Consider how stunning the stats of beloved Sox-lifer Johnny Pesky might be had he not lost three seasons to WW II. Rick "Rooster" Burleson was the ultimate "gamer." All four belong. Tough cuts include ancient Everett Scott and Luis Aparacio.
Left field
It's mossy turf with Himself, T.S. Williams, in charge although he was the classic DH before there was a DH. Carl Yastrzemski respectfully plays back-up with poor Jim Rice -- another classic DH -- lagging. Duffy Lewis deserves a roster-spot if the mythology of the WW I era is to be believed, and you should appreciate, in retrospect, the achievements of Mike Greenwell.
Center
Another deep and rich post. Tris Speaker obviously leads this pack followed by Dom DiMaggio, who wasn't better than his brother Joe yet very fine, and star-crossed Jimmy Piersall. A half century later we can still wonder how great Piersall might have been. For a brief shining moment, Freddie Lynn seemed potentially Speaker's equal. Lastly, I choose Johnny Damon, a much underrated contemporary player without whom I believe the Red Sox would never have ended their alleged "curse" in '04.
Right
Top pick here is Dwight Evans. Bill James recently went to much trouble touting "Dewey" as Hall of Fame-worthy. I heartily second the motion. Harry Hooper, already deservedly enshrined, ranks second followed by the man who could have been the best of the lot had fate been kinder, Tony Conigliaro. Reggie Smith and Jackie Jensen had wonderful talent but troubled tenures here. Smith excelled elsewhere while Jensen faded much too soon.
Designated Hitter
A great place to dump chaps who must be on this roster but ultimately don't cut it in the field. Winners are David Ortiz, Manny Ramirez and Vern "Junior" Stephens. Their collective offensive punch is awesome.
Utility players
Page 1 of 2