Physician assisted suicide 'demands an energetic response'
---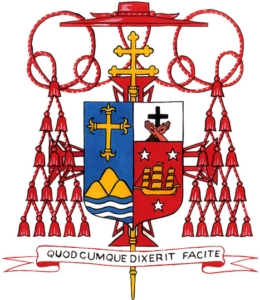 Below is the text of Cardinal Seán P. O'Malley's homily at the Red Mass, delivered Sept. 18 at the Cathedral of the Holy Cross.

Seek the Lord while He may be found, call upon Him while He is near, Isaiah urges us this morning. We gather here as seekers. Our life of faith is a quest. St. Paul tells us today: "Conduct yourselves in a way worthy of the Gospel of Christ."

Life as a disciple is not a solo flight; it is more like being on Noah's Ark. Some passengers are getting seasick, part of the crew might be ready for a mutiny. Occasionally there is a man overboard. And yet we are all in the same boat, and it is infinitely better than being in a dingy by yourself. Faith is lived in a community of disciples who share a common vision and a common mission. One learns discipleship the way we learn a language; by being part of a community that speaks that language. And although we are pilgrims in this world, God expects us, as the Jews say, "to repair the world." We must leave it a better place than the way we found it. As Catholic jurists you have a unique responsibility and opportunity to advance this mission to repair the world, to build a civilization of love. Please see your own profession as a vocation, a calling to a life of service, a life of discipleship in Christ's Church.