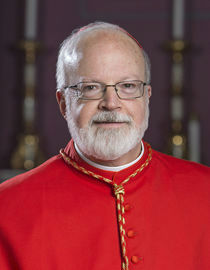 Cardinal O'Malley's Christmas message for families
---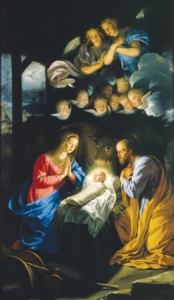 Mary, Joseph and a choir of angels adore the infant Jesus in the painting ''Nativity'' by Philippe de Champaigne. The Christmas season begins with the Dec. 24 evening vigil commemorating the birth of Christ and ends with the feast of the Baptism of the Lord Jan. 9. CNS photo/Philipp Bernard, Reunion des Musees Nationaux/Art Resource
At Christmas we are summoned to Bethlehem where faith gathers us to witness the Incarnation. With the eyes of our heart we gaze at God's humility and love which comes to us as a child. Like Mary we ponder this mystery in our hearts. God has become one of us. He is part of a family.

Jesus' longest sermon is the 30 years of his hidden life at Nazareth. Our Savior wants to teach us about the importance of family life. With Mary and Joseph, Jesus lives a life of family, of community, of love, of prayer, of work and of play. It was a life that prepared him for his mission.

The Christmas cards we send and receive -- the stained glass windows in our Churches, the manger under the tree -- are the family album of our family, the family of Jesus.

Christmas affords us an opportunity to behold once again these signs of our faith which invite us to build on the foundations of Bethlehem and Nazareth.